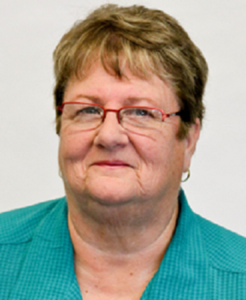 Dr. Smith has extensive experience in association management as well as education and public health both nationally and internationally. She was one of four founding members of the Foundation for the Advancement of Health Education. She served as the Registered Agent of the Foundation from 1992 – 2010 and as Board member from 2010-2019 having served her last three years as President. From 1985-2010 Dr. Smith served as the Executive Director of the American Association for Health Education and Vice President of the American Alliance for Health, Physical Education, Recreation and Dance. From 1991 through 2001, Dr. Smith served on the Board of Trustees of the International Union for Health Promotion and Education (IUHPE), and as the Regional Director for the North American Regional Office (NARO) of IUHPE. From 1985-1989 she was a board member and Vice President on the National Task Force for the Preparation and Practice of Health Educators that founded the National Commission for Health Education Credentialing, Inc. (NCHEC). From 1992-94, Dr. Smith served as the Chairperson of the National School Health Education Coalition. She has served as a chairperson of the National Coordinating Committee on School Health and of the National Alliance for Curriculum Reform. She served on the Board of Directors for the National Association of Health Education Centers from 2002-2009 and is a current Board member of CHAPS – Charlotte HIV and AIDS People Support.
Dr. Smith directed 25 national projects in health education and health promotion funded by government, corporation, and foundation sources during her career. She served as the Editor of the Journal of Health Education from 1986 through 1997 and as the Executive Editor of both the American Journal of Health Education and the International Electronic Journal of Health Education, 1998-2010. She has served on numerous national advisory committees, been an author of 30 professional publications and made more than 70 national and international level presentations.
Dr. Smith served as a consultant for Project Hope International during the 1990s in response to the need for HIV/AIDS education. The first project was a multi-country conference in Poland on HIV prevention for the countries of Eastern Europe. The second project was development of HIV/AIDS education curricula for students training in health care professions at the Barbados Community College.
She served as a consultant in the area of youth peer health education in Kosovo in 2004 and in 2010 under the auspices of the Ministry of Culture, Youth and Sport. In summer of 2006 she was a co-professor of Health Promotion in the School of Medicine at the University of Pristina, Kosovo.
Electronic Application process for the award was due by November 8.